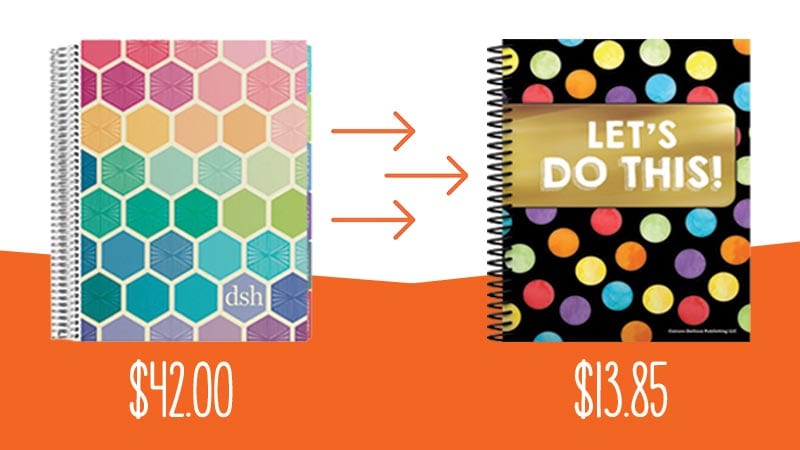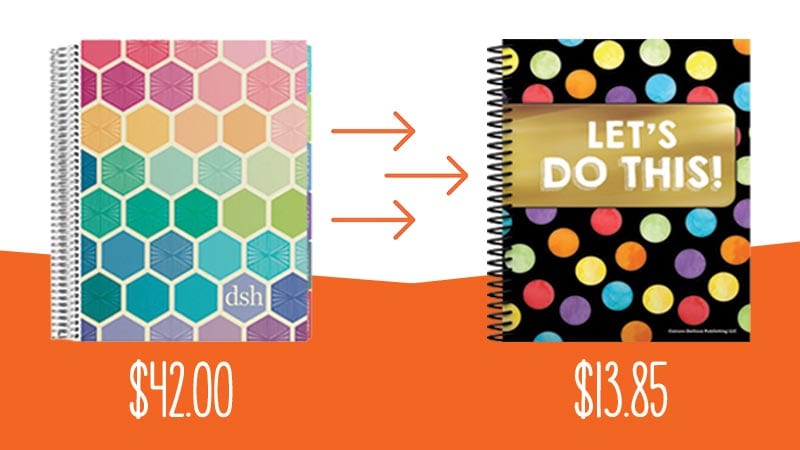 Who's ready to save money on their classroom? 🙋‍♀️ To help, we've scoured the Internet to find some of the best splurge-versus-save classroom swaps. The best part? Our save picks have all been reviewed by real teachers.
Just a heads up, WeAreTeachers may collect a share of sales from the links on this page. We only recommend items our team loves!
1. A lower-cost laminator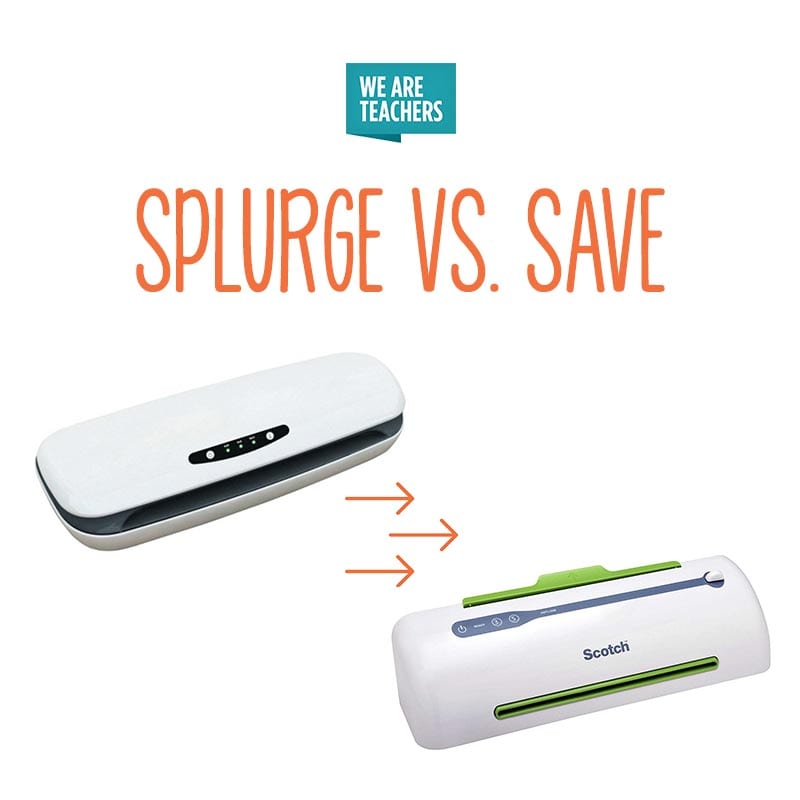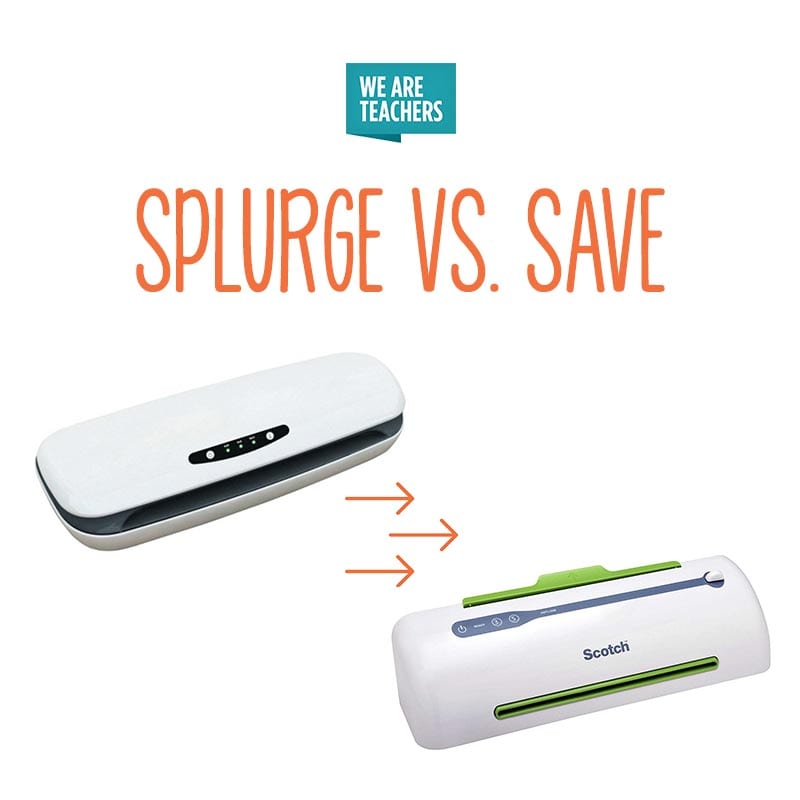 This Business Source laminator rings in at $109.65, while the Scotch version will only set you back $37.99.
Real teacher review: "I bought this for my wife. We are both teachers, and the laminators in the library, big ones that cost several hundred dollars, which no one is allowed to use without special training, are constantly out of commission for various reasons. My wife absolutely LOVES this one!"
2. Felt pens for less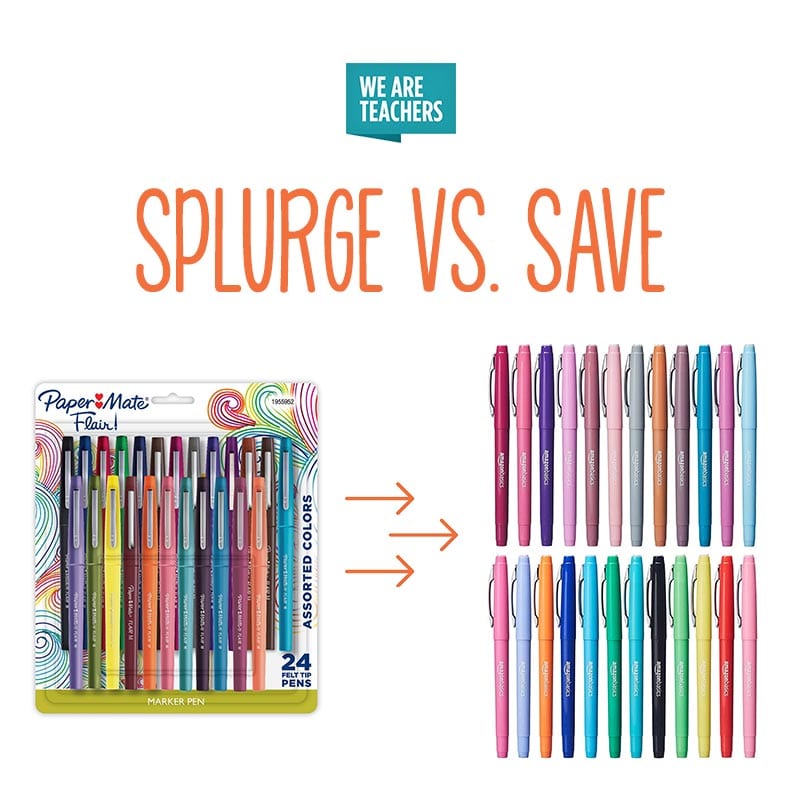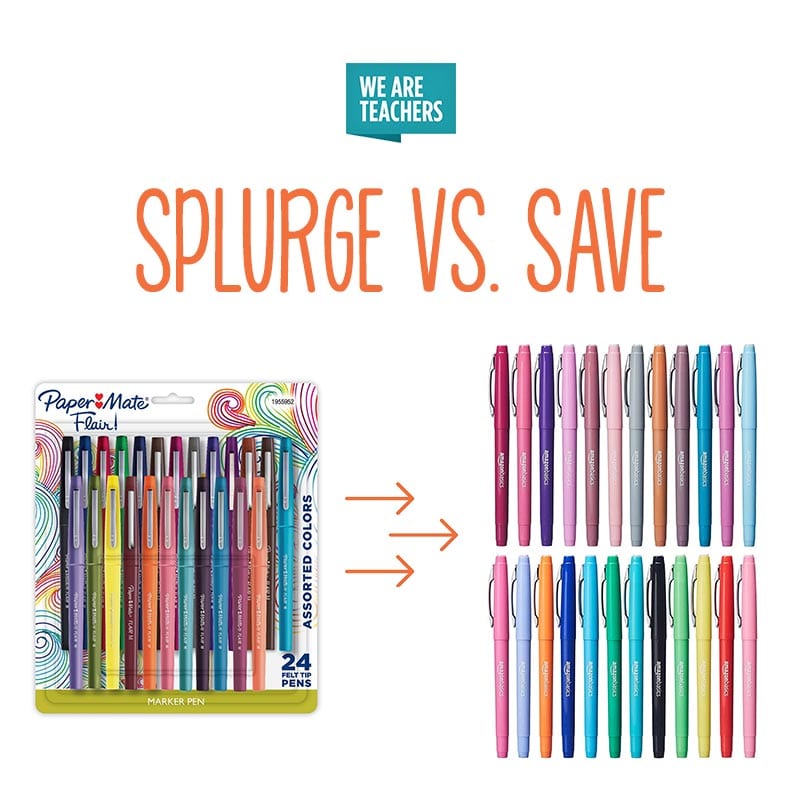 While a set of 24 beloved Flair pens costs $26.49, Amazon Basics offers 24 felt pens for only $13.36.
Real teacher review: "As a teacher, Flairs are my friend. But they are PRICEY! I'm always leery of trying alternatives, but I found this set of felt-tip pens to be just as vibrant."
3. An Instagram-worthy letter board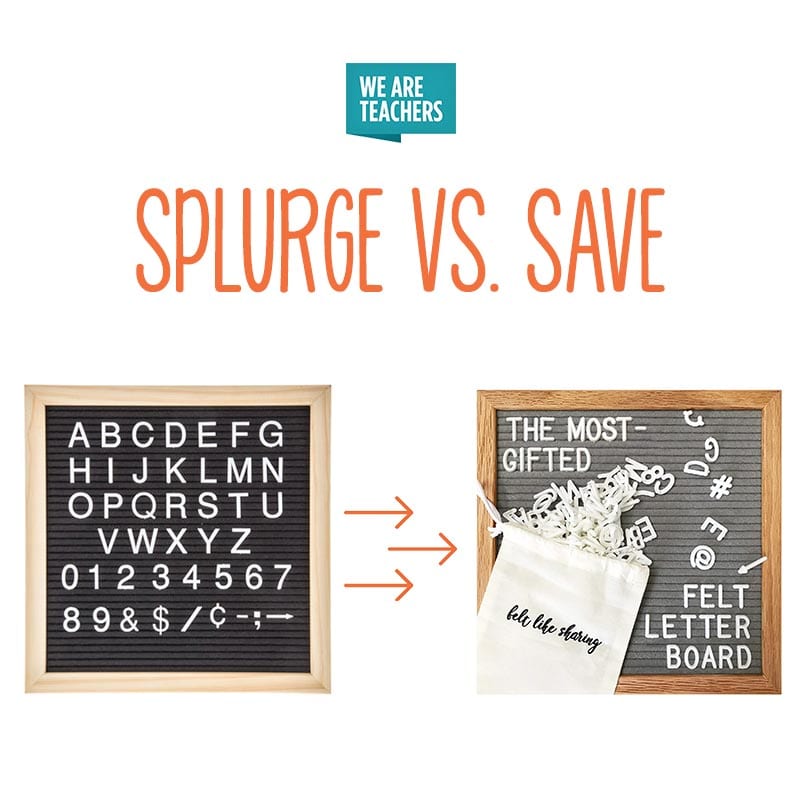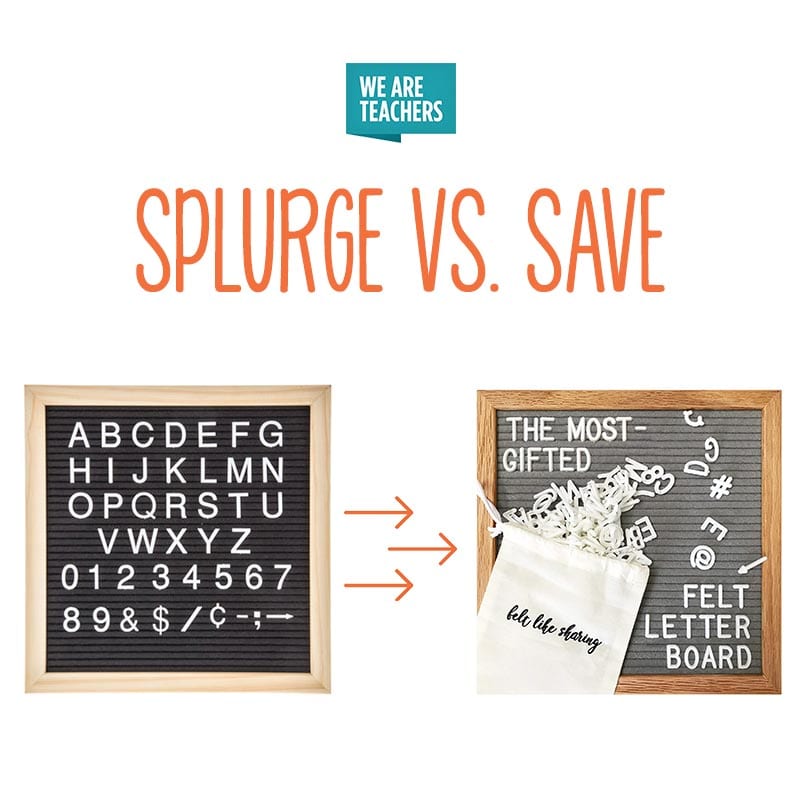 The Hobby Lobby version of this letter board is $27.99; save $10 when you get the Amazon version for $17.95.
Real teacher review: "So cool! I'm a high school English teacher, and I'm using it to show the students what I'm reading for fun. I have a lot of ideas for future uses. Great quality!"
4. Save on storage bins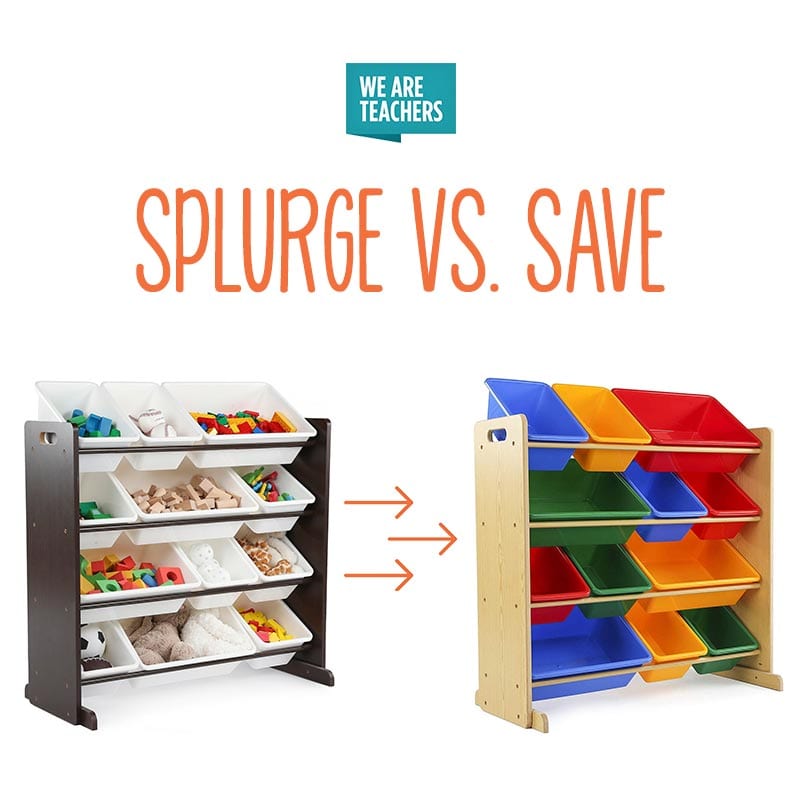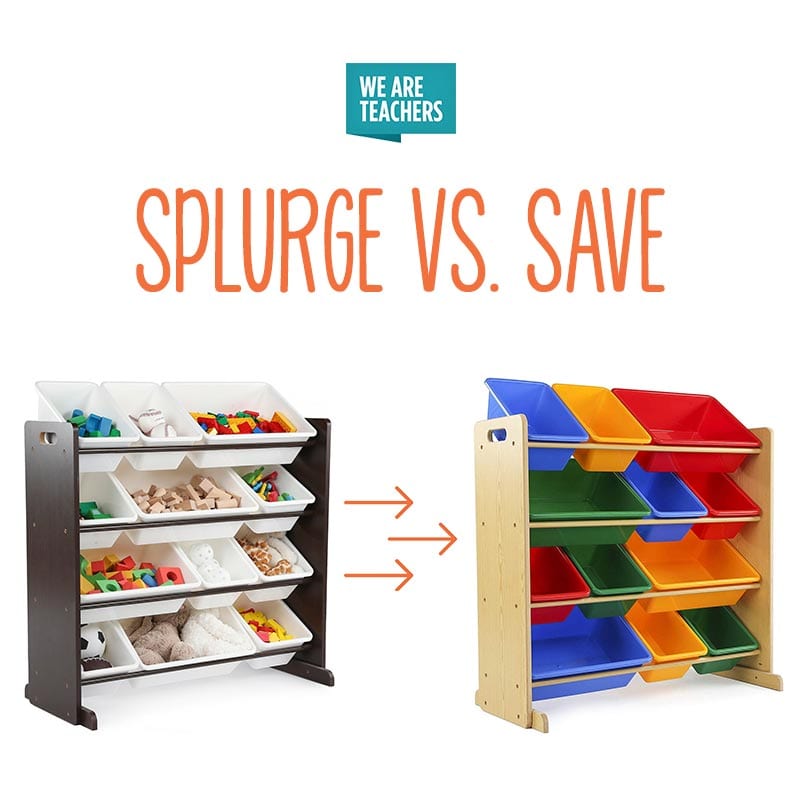 Corral classroom supplies in these convenient storage bins. The splurge version is from Target ($79.99); the save version is from Amazon ($51.50).
Real teacher review: "I usually cringe when I have to put something together, but this looked so easy that I made my eight-year-old and 13-year-old put it together. They had fun, and I was able to start organizing my classroom right away."
5. Colorful baskets make great homework turn-in trays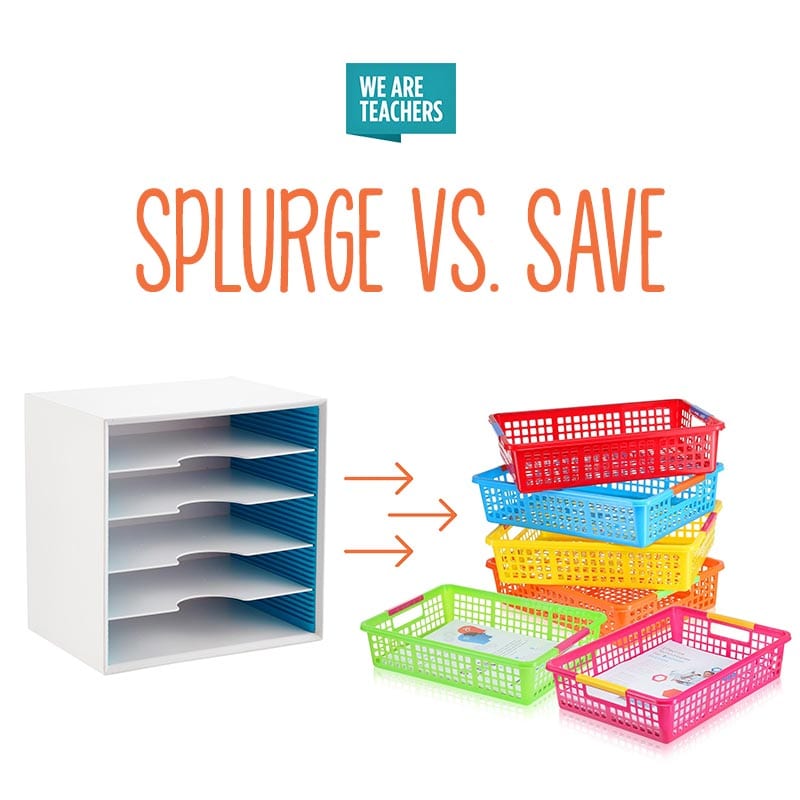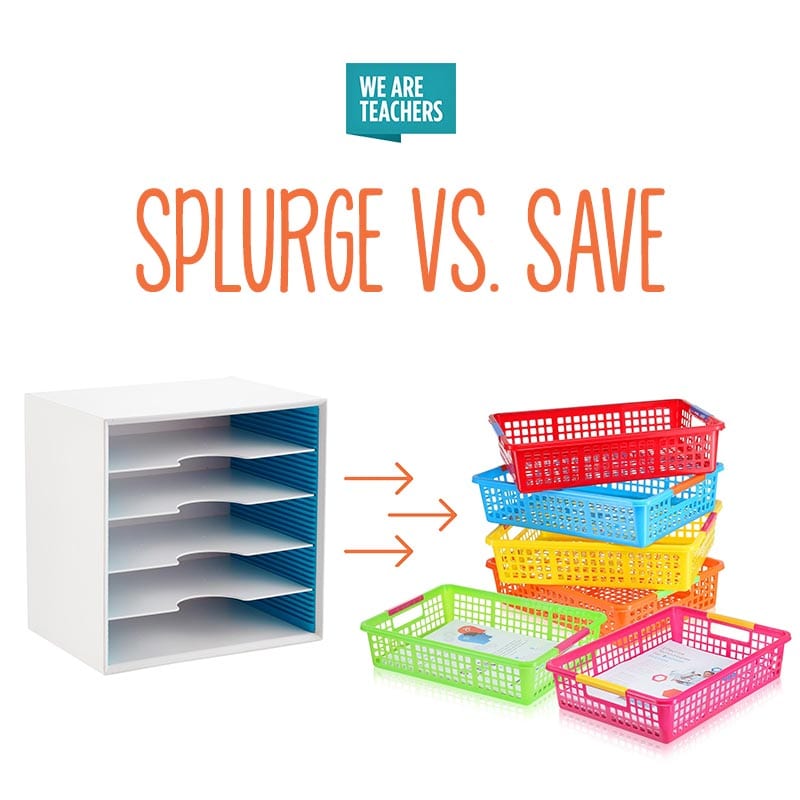 Paper storage from the Container Store runs between $37.99 and $54.00. These colorful baskets do the same job for only $19.99.
Real teacher review: "This product is perfect for table baskets for my students. They store their notebooks and folders in them, and one table monitor pulls them out at the beginning of class. They are sturdy and colorful and hold up well. Great find."
6. Personalized pencils for pennies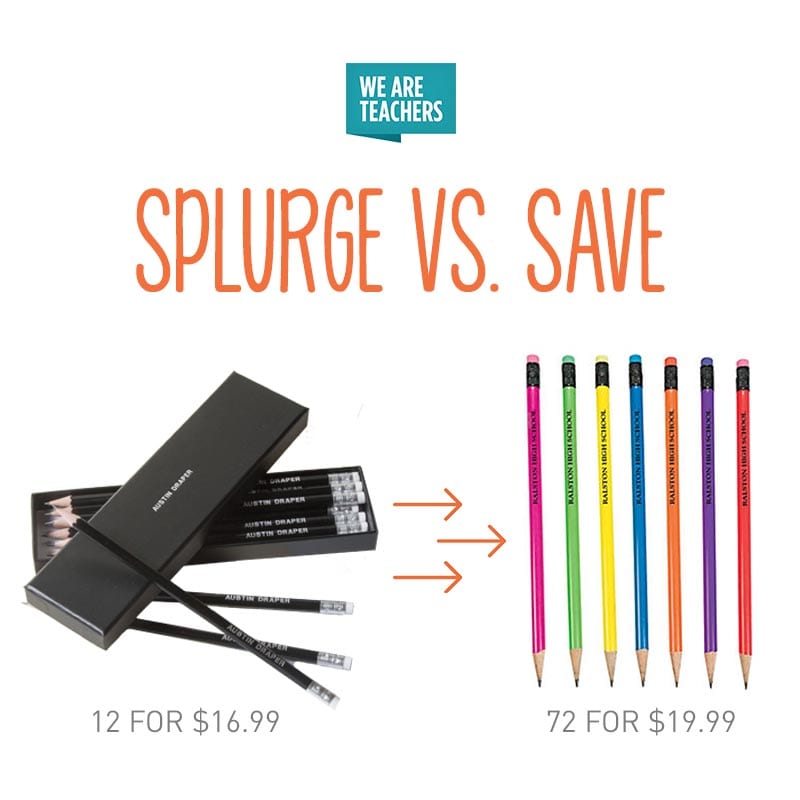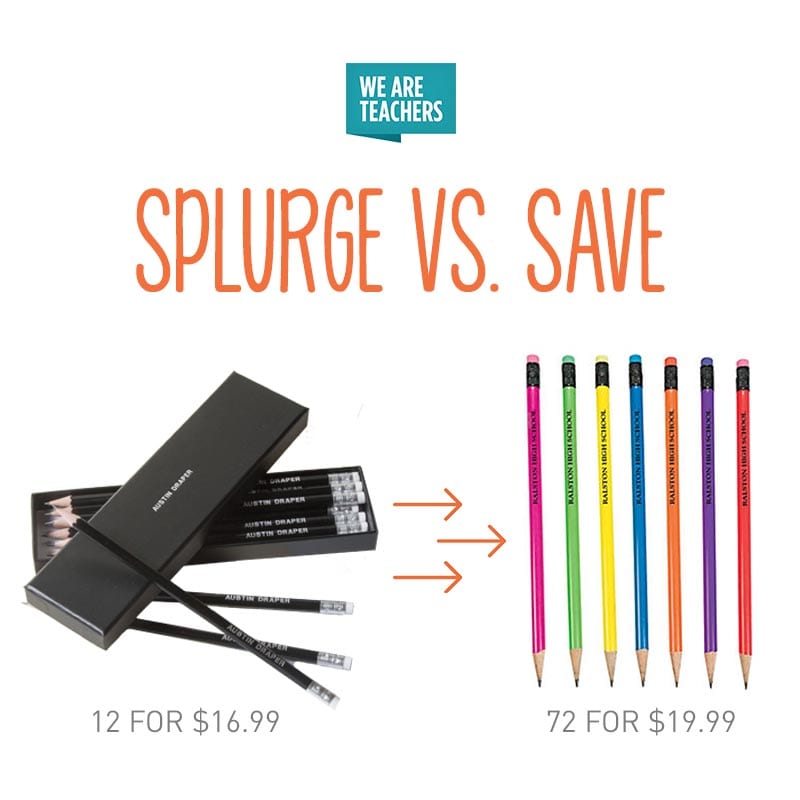 Real teacher review: "I buy these as a boost of confidence when my students take their AP exam in May. Not only well received, but students come back every year for the 'good luck' pencils!"
7. A luxe planner for a third of the cost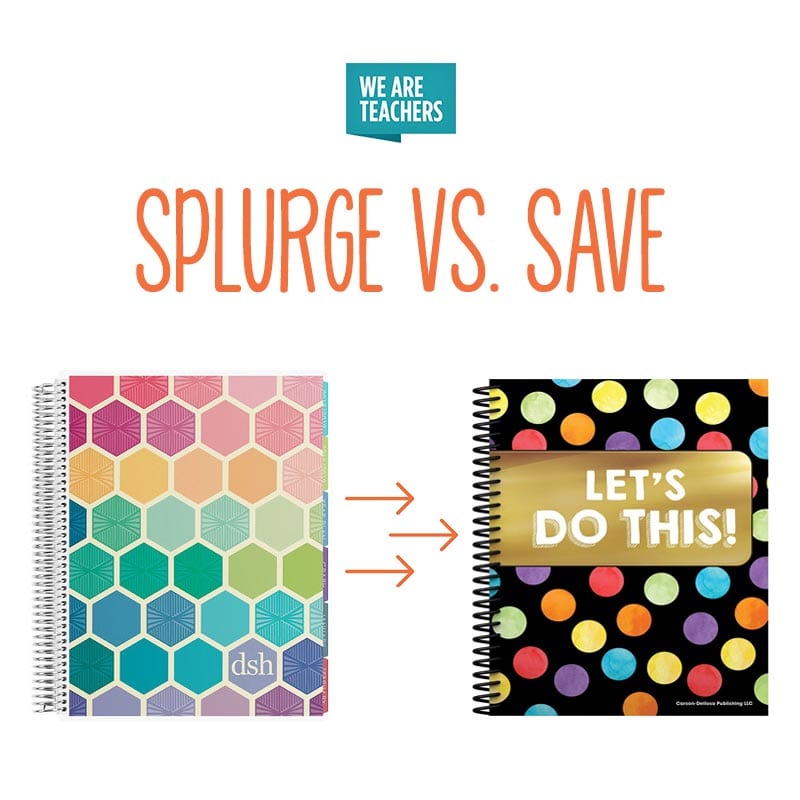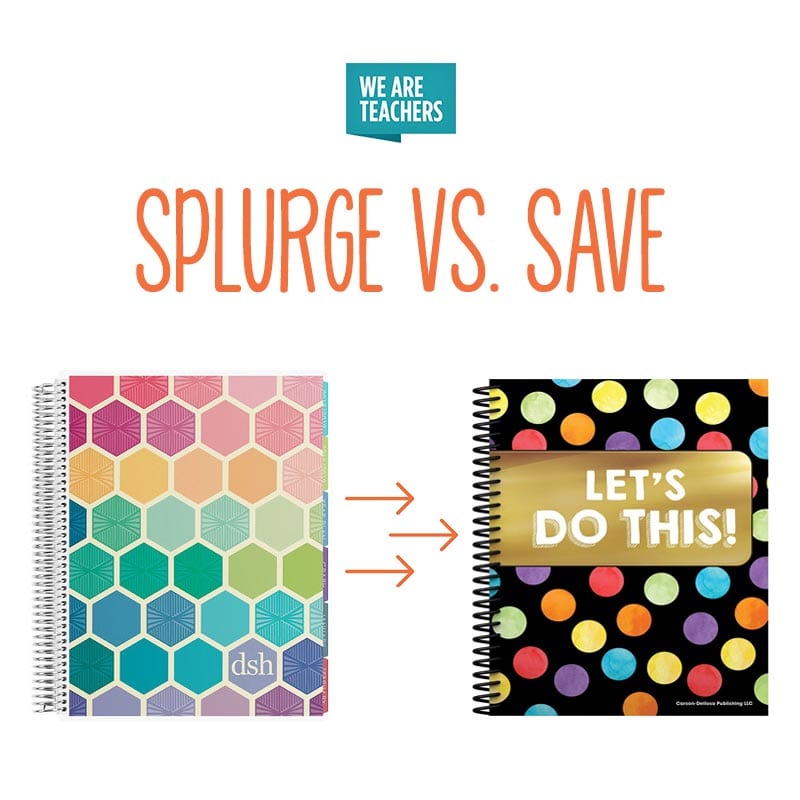 We love Erin Condren planners ($42.00), but this Carson-Dellosa version looks just as cute and is only $13.95.
Real teacher review: "I got this plan book to use next school year, and this is honestly the nicest, most colorful multifunctional planner I've ever come across in all my years of teaching."
8. Carry your lunch in style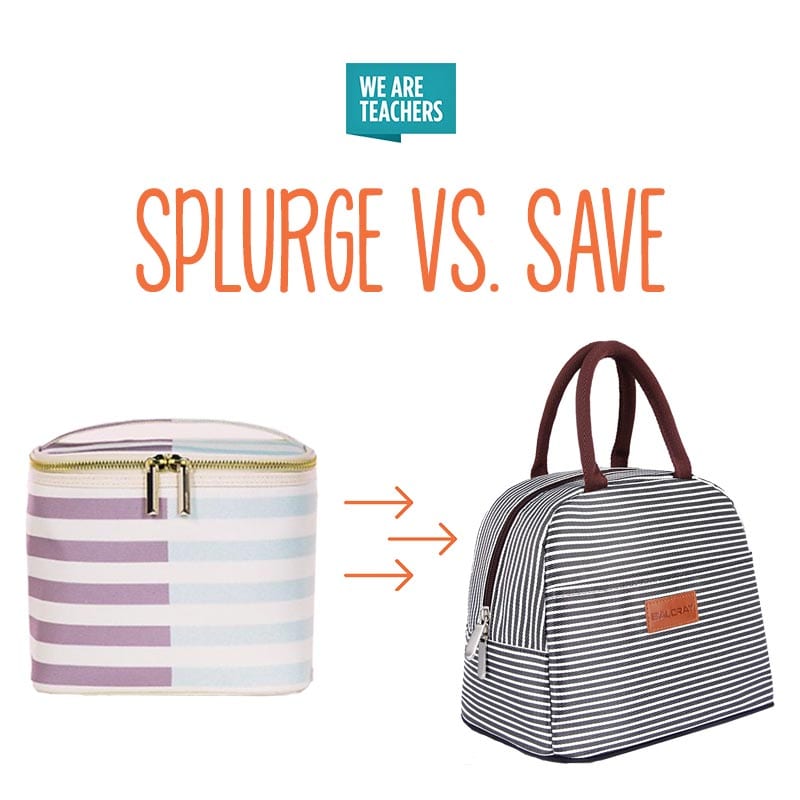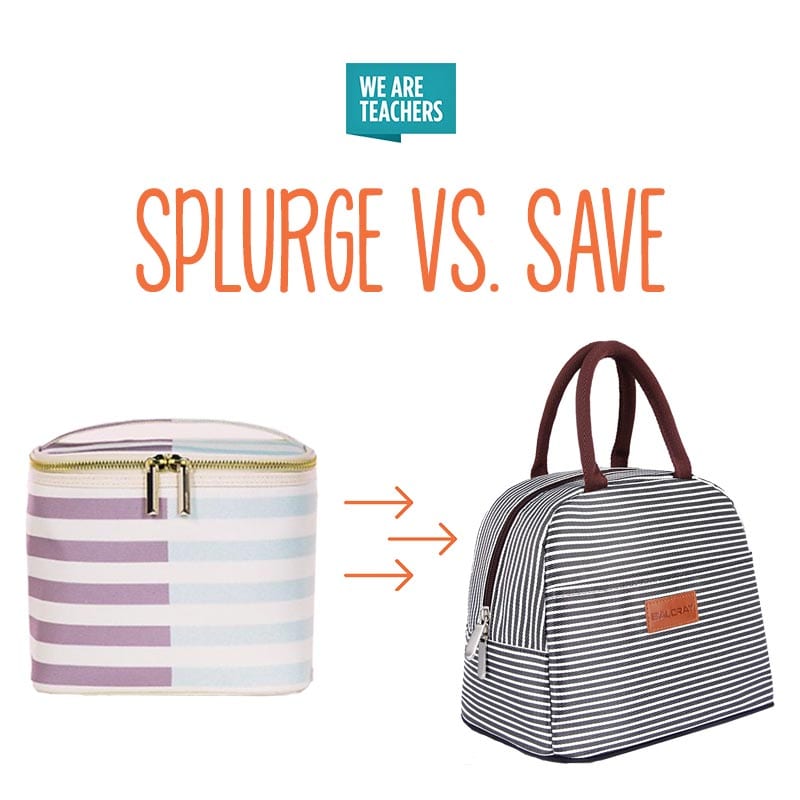 We love the look of a striped lunch tote, and this Kate Spade version is too cute ($30.00). But we found this Baloray tote on Amazon for only $13.99.
Real teacher review: "I use this lunch bag for work every day. I am a teacher, so I pack my breakfast/lunch/snack. It is very durable and looks classic and chic. By far my favorite lunch bag/box!"
9. You don't need a Yeti to stay hydrated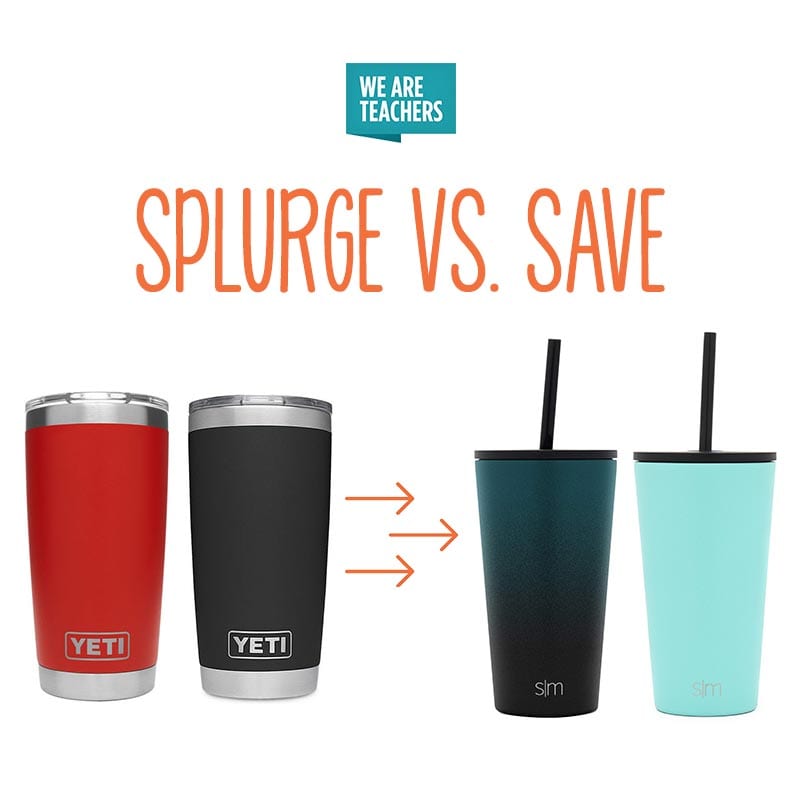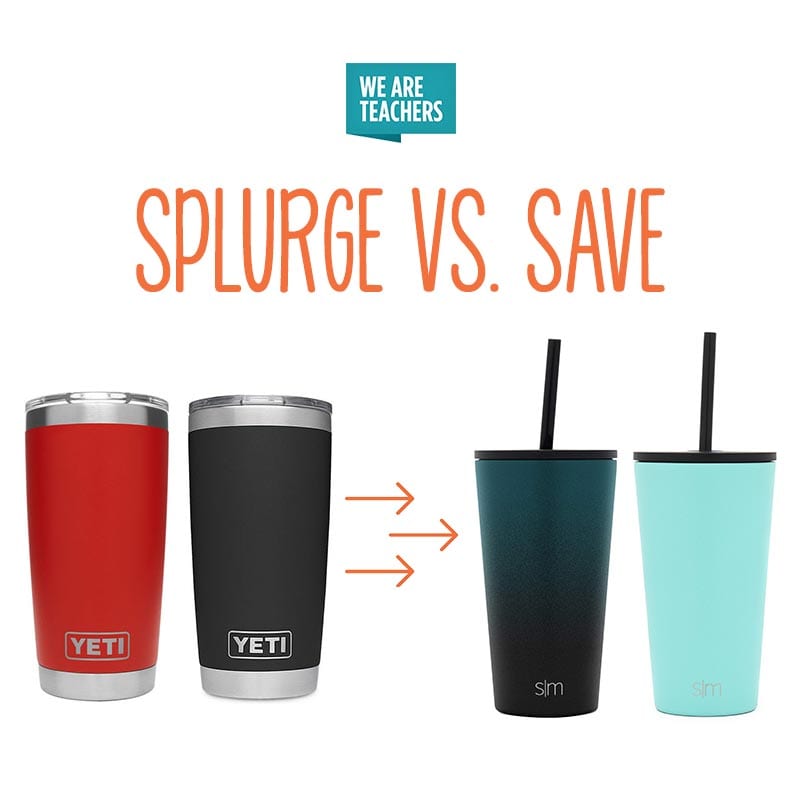 We know the Yeti water tumbler ($29.99) has legions of fans, but this Simple Modern version gets rave reviews and is only $17.99.
Real teacher review: "As a teacher I have gone through a lot of cups, and this one is by far the best. The extra 'seal' around the straw may not be 100% spill-proof … but it's enough to stop my water from spilling if I knock it over."
10. A colorful clock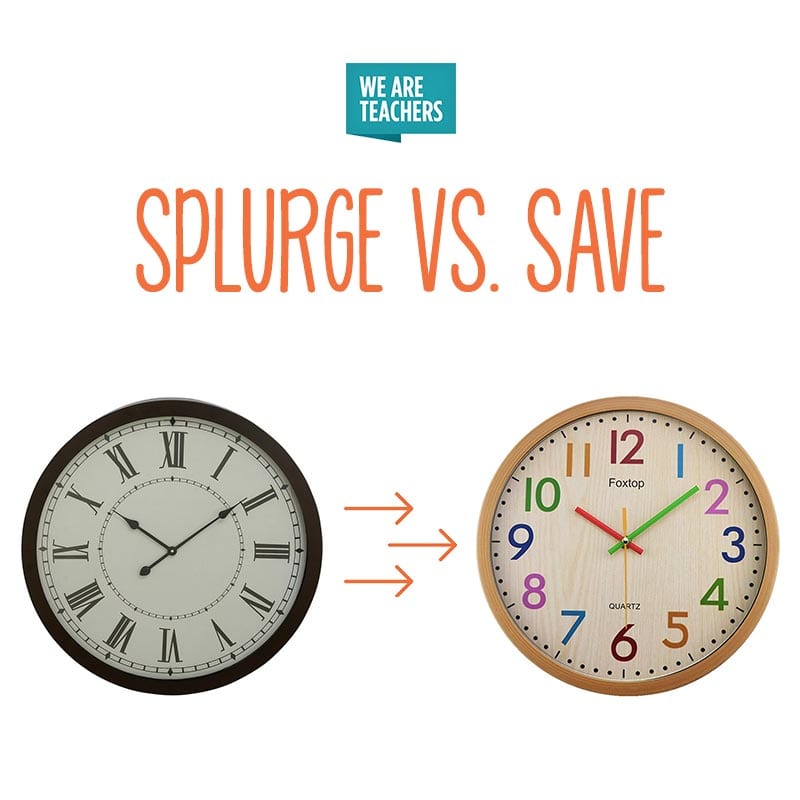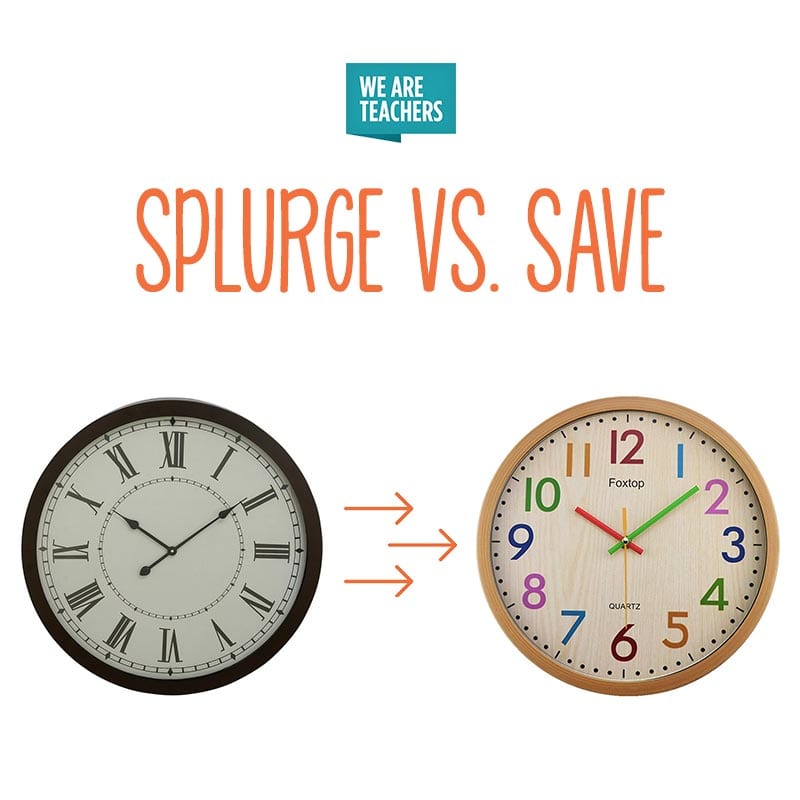 The splurge version of the clock has Joanna Gaines vibes ($72.99), but our save pick is cute, colorful, and less than 25 percent of the cost of the splurge.
Real teacher review: "I bought this clock for a preschool classroom, and I don't think I've ever been in love with a clock this much before. It's colorful and quiet, and the kids loved it, too."
Do you have more money-saving classroom swaps? Come and share in our WeAreTeachers HELPLINE group on Facebook.