Plastic eggs aren't just for hiding in the backyard. They also make excellent manipulatives for all kinds of hands-on learning. We pulled together the best ideas for using plastic eggs to teach reading, math, science, and more. Here are some of those ideas in video format, too.
Just a heads up, WeAreTeachers may collect a share of sales from the links on this page. We only recommend items our team loves!
1. Give your students a hands-on lesson in money and making change.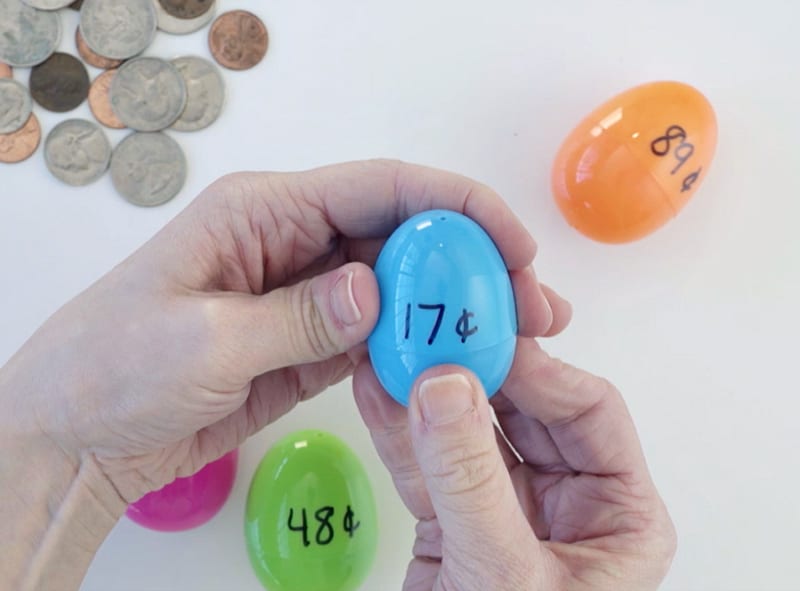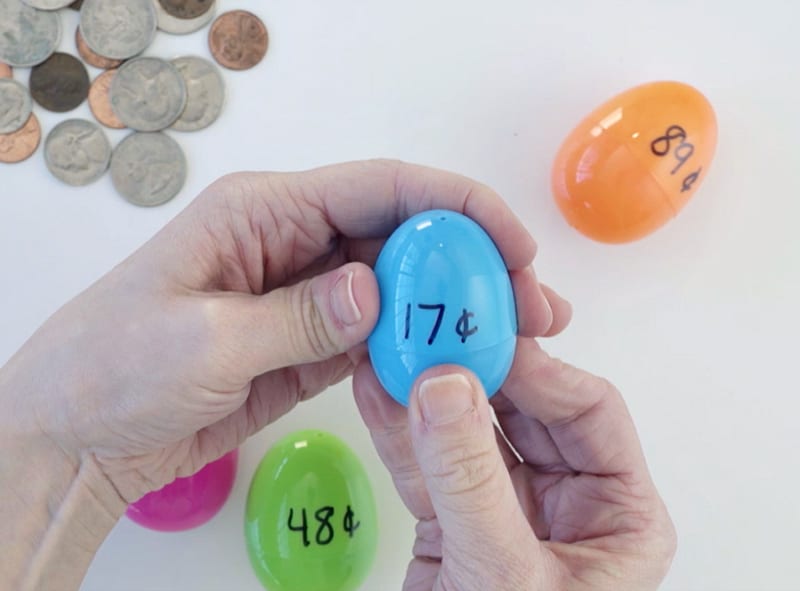 You can use play money if you'd like, but otherwise, we recommend digging into your coin jar and letting students come up with the right number of coins as labeled on each egg. Students can then trade eggs and check one another's work.
2. Practice STEM with these DIY parachutes.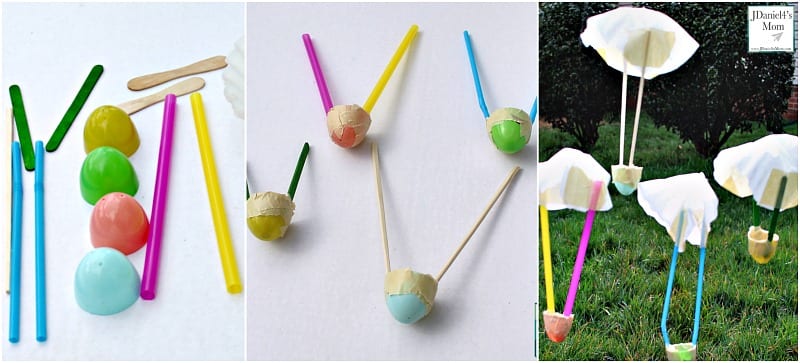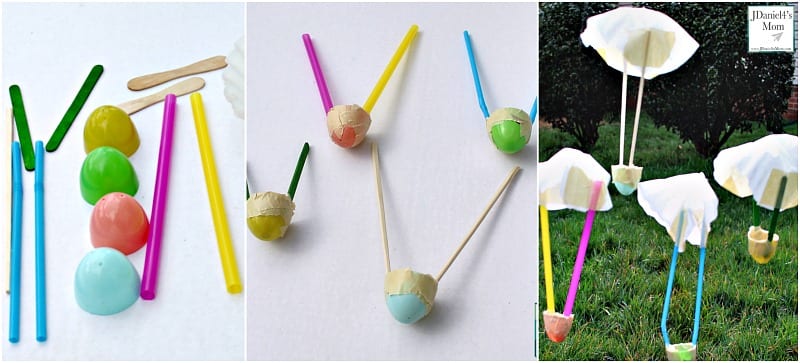 SOURCE: JDaniel4's Mom
Coffee filters make fantastic parachutes. This STEM activity will get your students thinking, engineering, and building as they try to create a parachute that works. Get more info on how to make this project work from this blogger.
3. Make rhythm shakers and fidgets.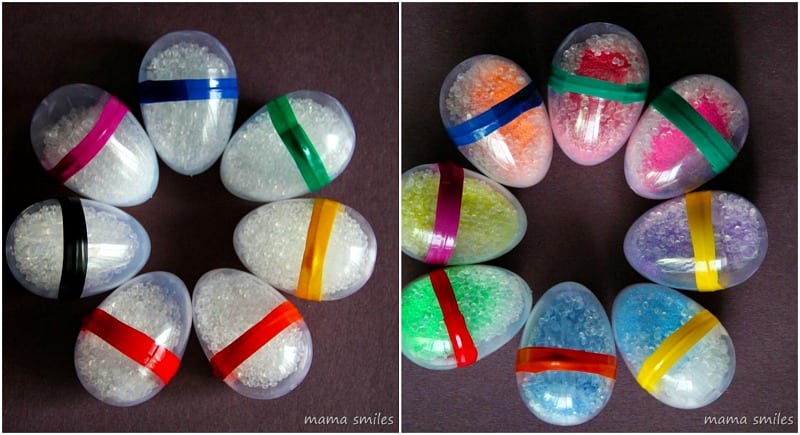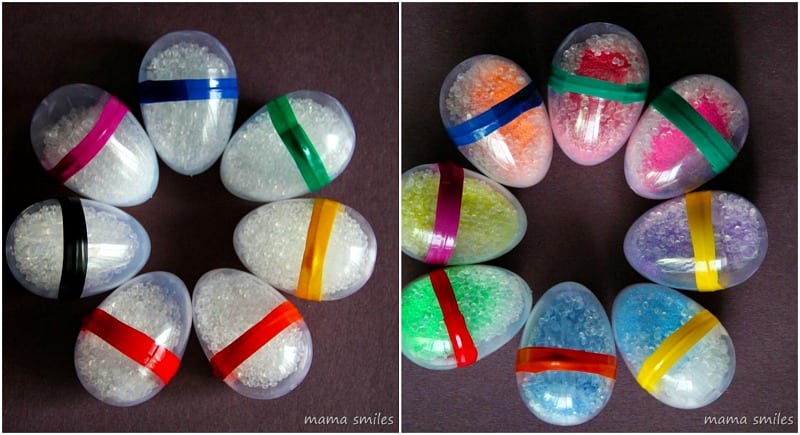 SOURCE: Mama Smiles
These can offer a lesson in music and sound, or they can also make simple fidgets. Test out different types of material in the eggs to hear the different sounds.
4. Practice synonyms, antonyms, and more.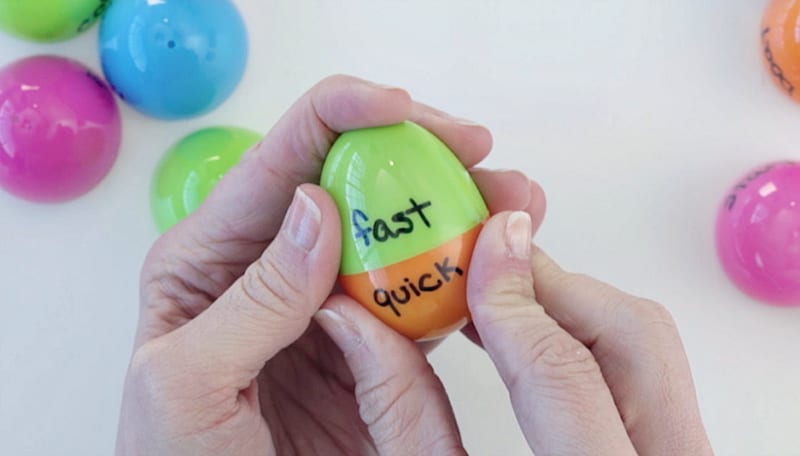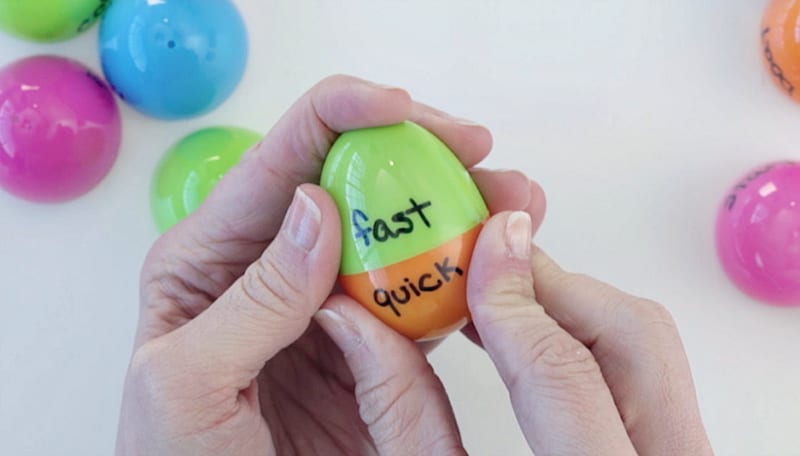 It's another great way to use plastic eggs for a matching activity. Mix up all the egg halves and then let students make matches.
5. Hold an egg hunt as test prep.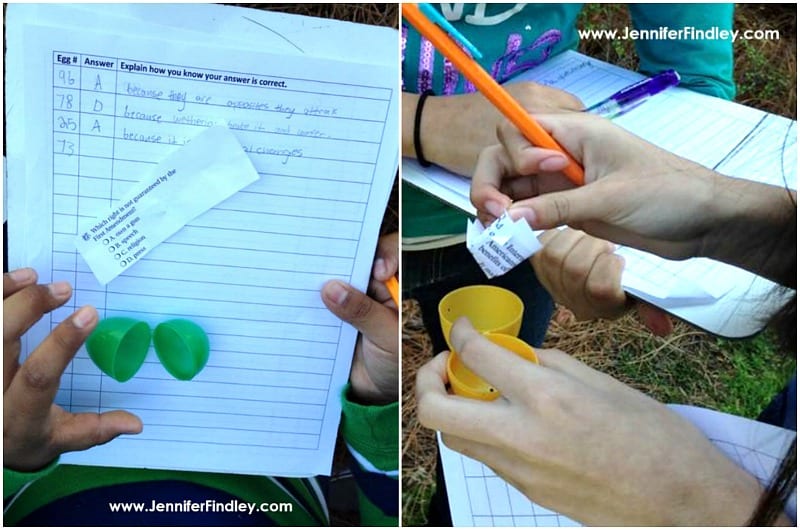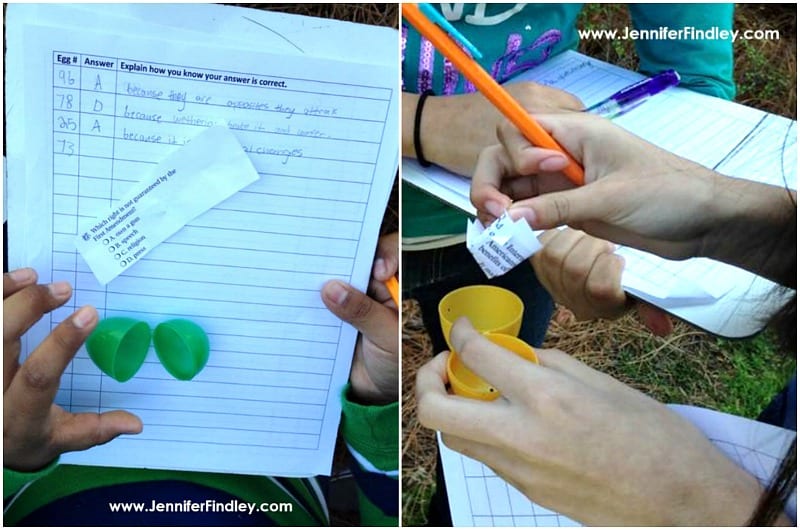 SOURCE: Teaching to Inspire
It will be one of their favorite ways EVER to test prep. This blogger has a free worksheet you can save and print to do this activity. Or make your own by writing general questions and hiding the answers in the eggs.
6. Practice word families with the twist of an egg.
Write several letters vertically on one half of the egg. Then write a common ending on the other half. With just a turn or twist of the egg halves, students can make different words.
7. Build STEM egg towers.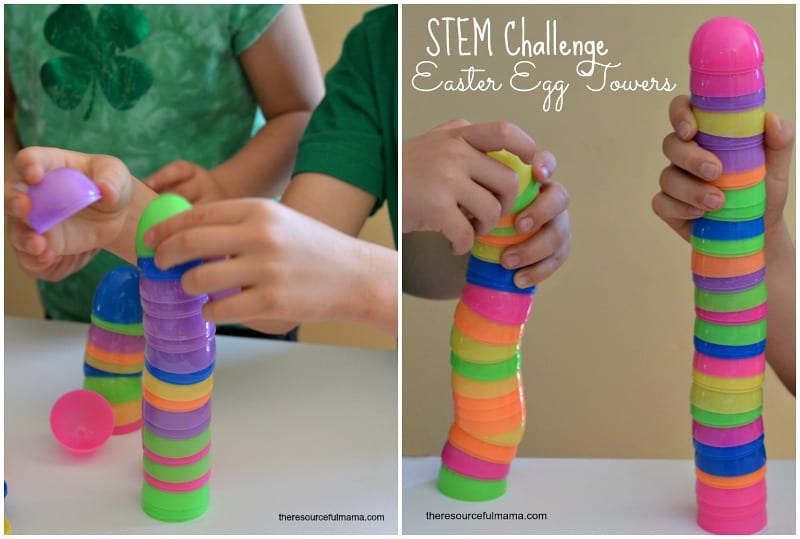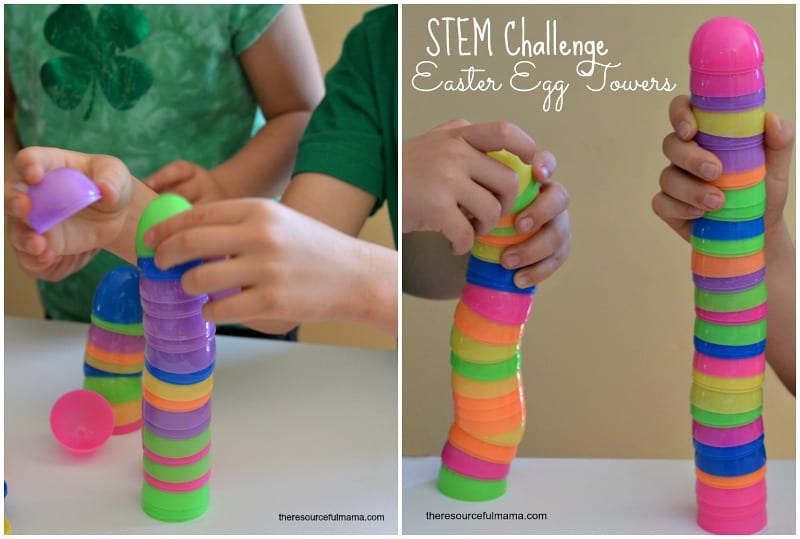 SOURCE: The Resourceful Mama
It's a simple concept, but it can be quite a challenge. Who can build the tallest egg tower? We recommend timing this one and having several rounds so students can keep perfecting their designs.
8. Use plastic eggs as miniature planters.
SOURCE: Made With Happy
They are oh-so adorable, and they make a fun and colorful lesson in gardening. You can also use these as a seed-starting activity. Otherwise, we recommend growing microgreens in them because students will get results in a couple of weeks, and then they can eat them! (Microgreens are so good for you!)
9. Launch eggs through the air, all in the name of science.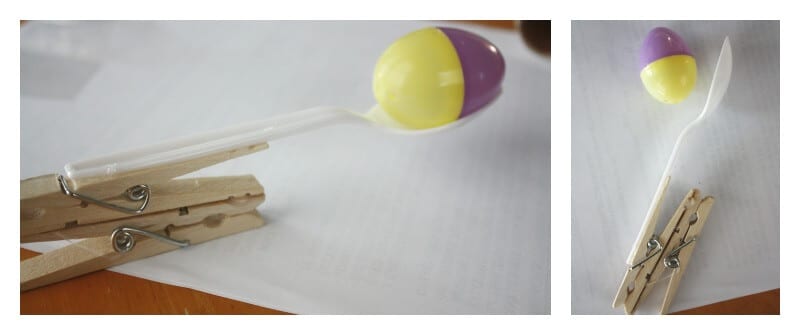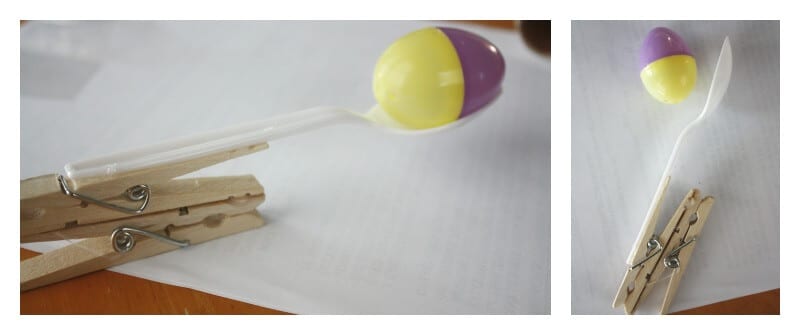 SOURCE: Little Bins for Little Hands
This blogger has multiple ideas for making egg launchers, so it's going to be hard to pick just one. Once you do settle on a style, challenge your students to work individually or in teams to make a launcher that will send plastic eggs flying through the air!
10. Challenge your students to build a tall (and supportive) structure.
SOURCE: The Educators' Spin on It
This is another good one to encourage those future engineers. You could either have it be a timed challenge—tallest structure in 10 minutes—or you can give students a certain number of eggs and challenge them to figure out how to build the sturdiest one.
11. Turn plastic eggs into magnets.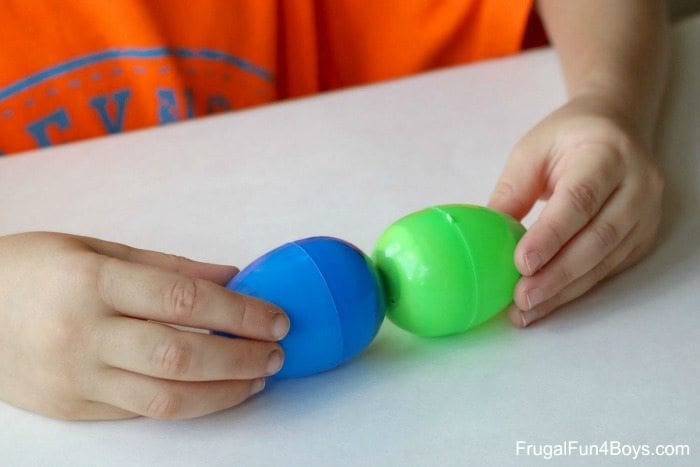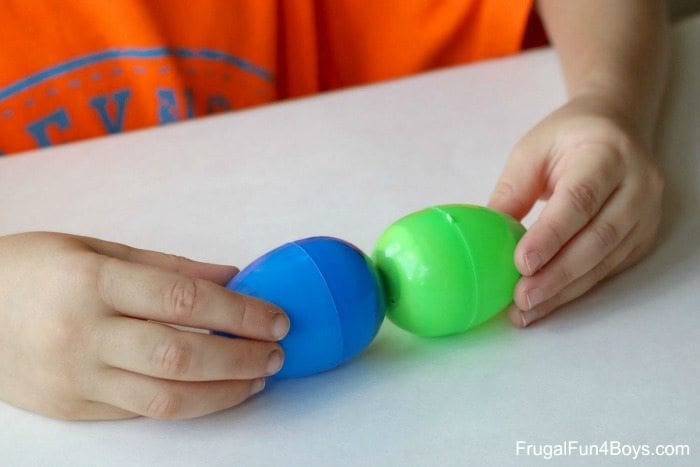 SOURCE: Frugal Fun for Boys and Girls
Ceramic magnets and modeling clay are all you need for this science experiment. Students will love figuring out what the magnets can stick to.
12. Mix and match for a fractions lesson.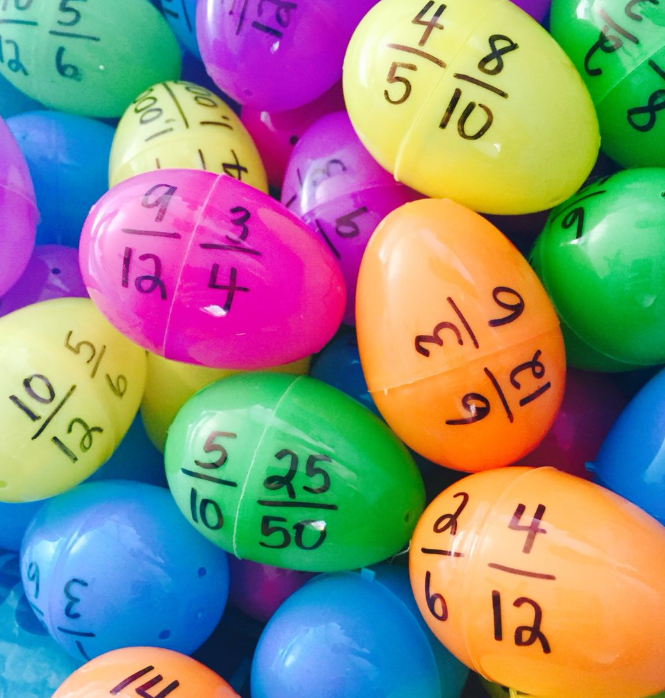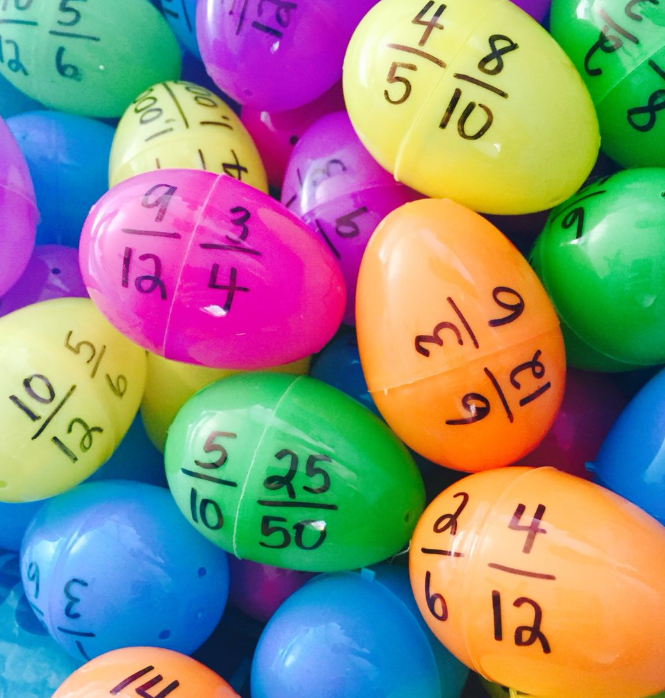 SOURCE: Unknown
Here's another excuse to teach fractions. Challenge students to match up equal values in this mix-and-match game.
13. Use plastic eggs for a lesson on words.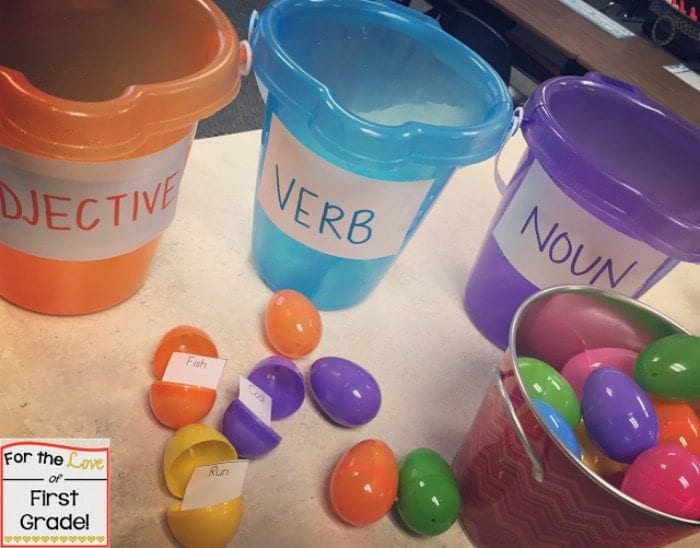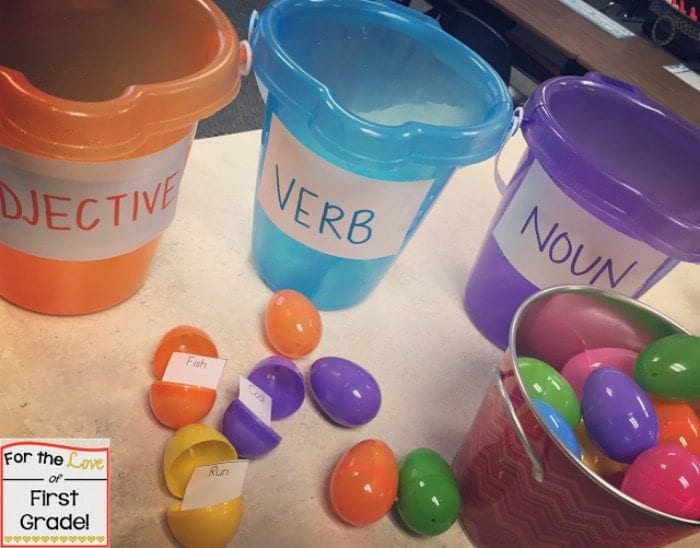 SOURCE: For the Love of First Grade
You can create this game in five to ten minutes. Just place different words in eggs and then have students come up and "draw" an egg to put it in the right bucket. You can also use this as a small-group or center activity.
14. Practice matching contractions.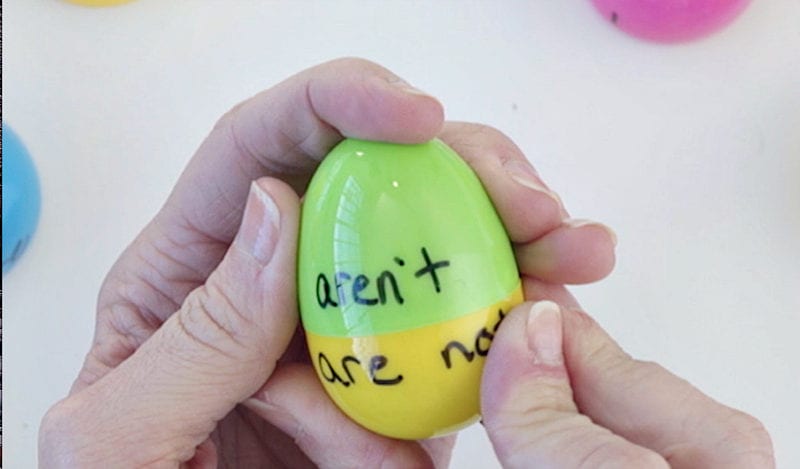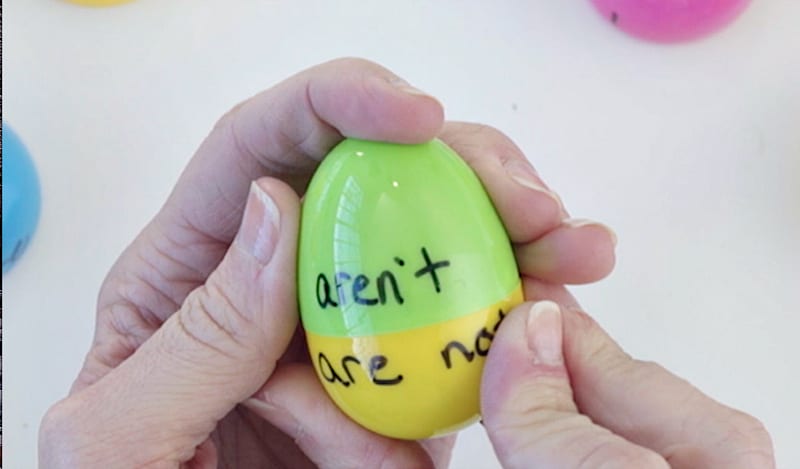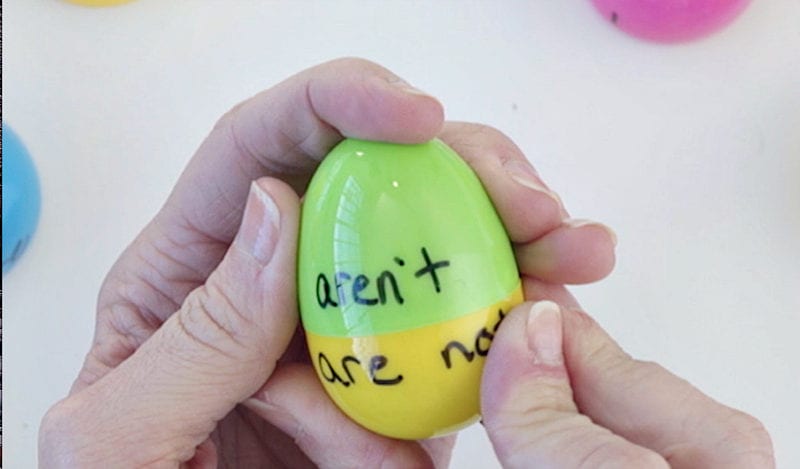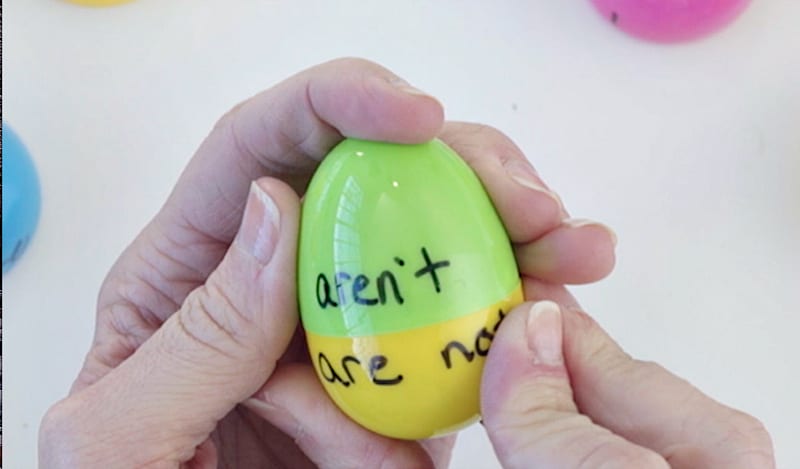 Matching the expanded and contracted form of words and phrases will really help students remember them when it comes time to write. Seeing it will really bring the visual connection many students need.
15. Turn telling time into a game.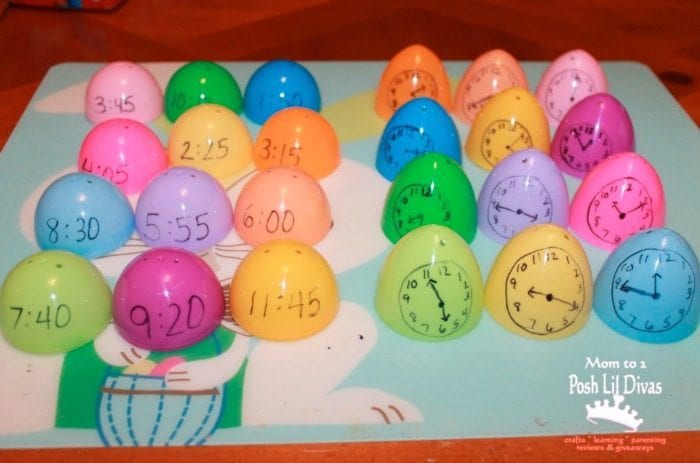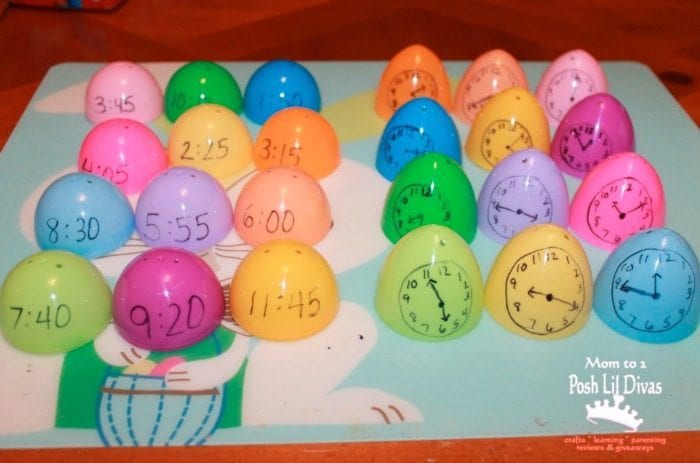 SOURCE: Mom to 2 Posh Lil Divas
It might look like a lot of work at first, but it's so easy to create. Just get out your Sharpie and write down different times, corresponding with mini clocks. You could even have students help you create this game for the class for an extra review opportunity.
16. Create mood eggs for a science lesson.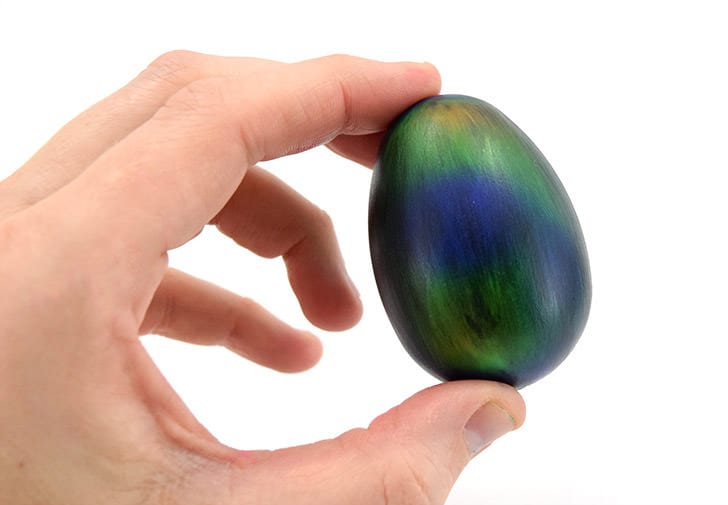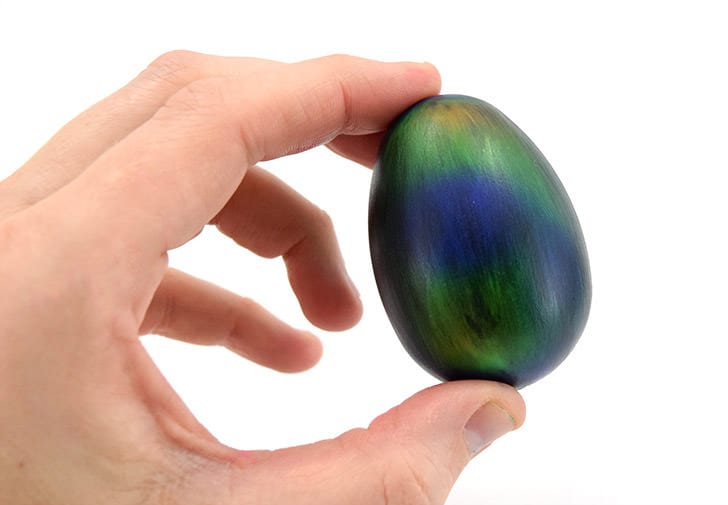 SOURCE: Dream a Little Bigger
You're going to need chalkboard plastic eggs for this activity, along with some special mood paint. (Warning: mood paint can be pricey.) Get tips from this crafter on how she made these eggs right here.
17. Strengthen fine motor skills.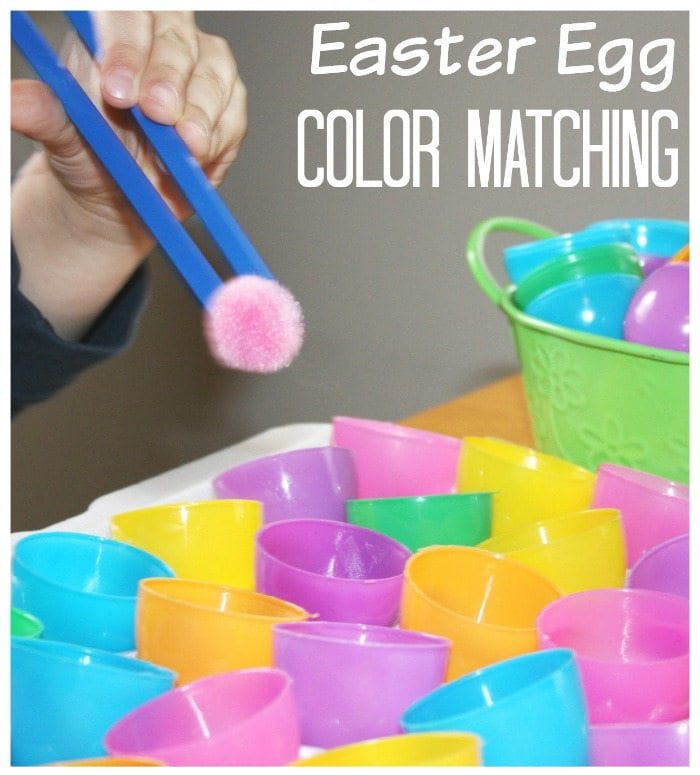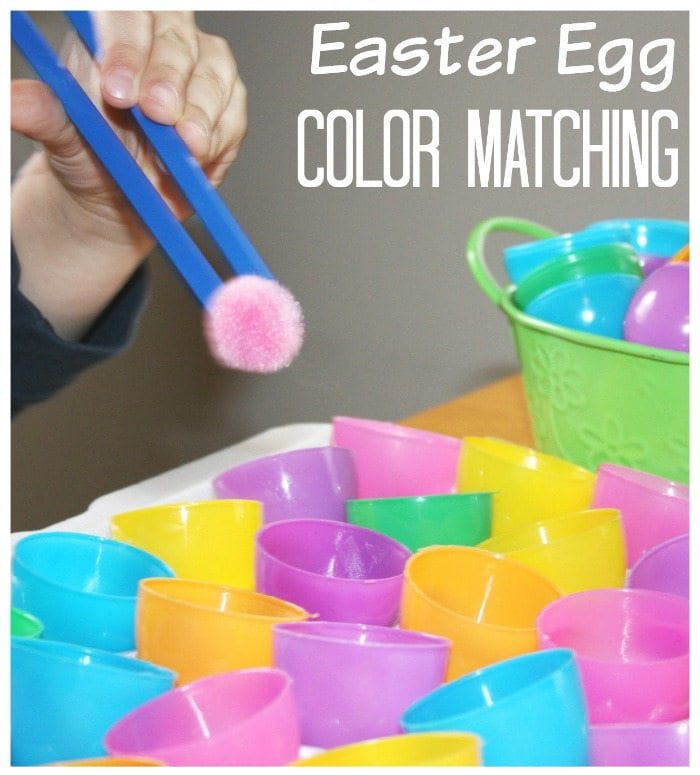 SOURCE: Little Bins for Little Hands
Have younger students practice sorting and colors while also strengthening their fine motor skills. All you need is plastic eggs and a giant set of tweezers.
18. Work on hundreds.

SOURCE: Inspiration Laboratories
This is another good way to get in a math lesson. Fill the eggs with different numbers, and then students can dump them out and start matching. It's part puzzle and part math activity.
19. Get your classroom moving with brain boost eggs.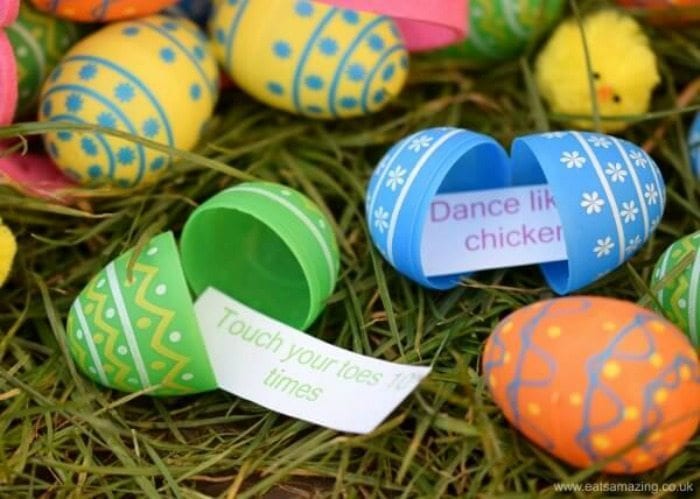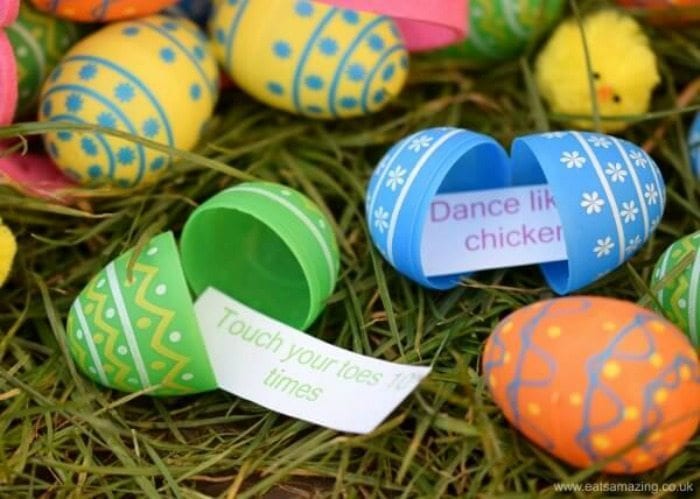 SOURCE: Eats Amazing
Brain and movement boosts are a welcome pause to the school day. They help students get their wiggles out and reset so they'll be ready for more learning. Fill your eggs with fun activities that get your kids moving.
20. Turn an ordinary egg into a rocket.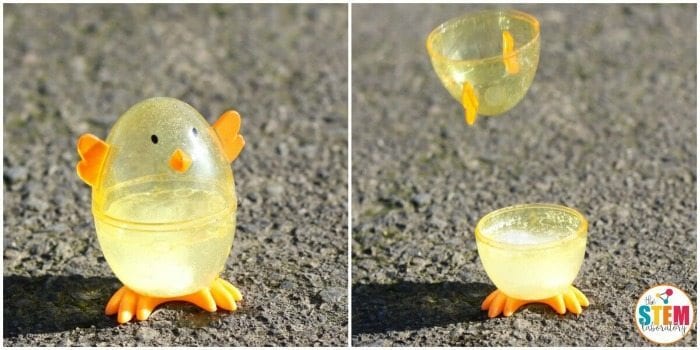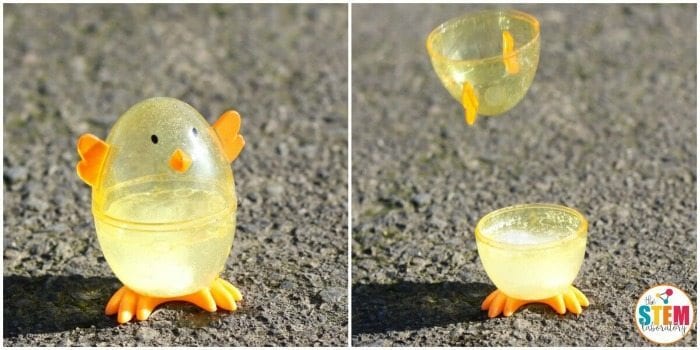 SOURCE: The STEM Laboratory
You'll be launching rockets (er, eggs) using water and Alka-Seltzer tablets. Be sure to wear those safety goggles!
21. Practice shape sorting with your little ones.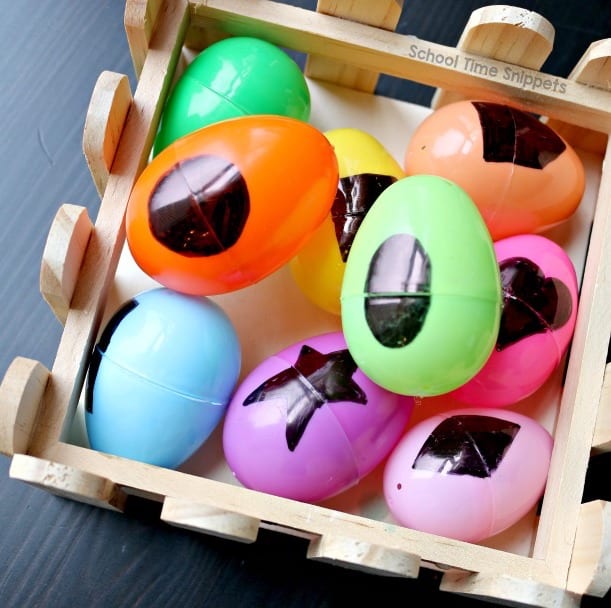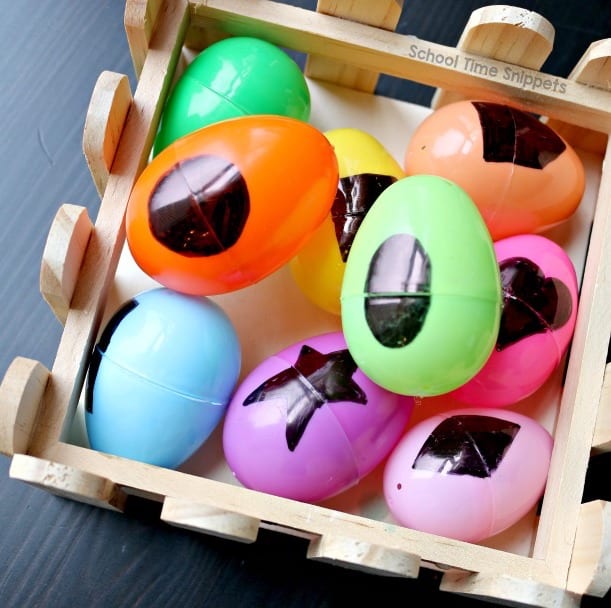 SOURCE: School Time Snippets
Draw your shape across both sides of the egg. Then break them apart for kids to match.
Do you have ideas for using plastic eggs in your curriculum? Come and share in our WeAreTeachers HELPLINE group on Facebook.